Monday, April 11, 2011
I have two new non-commissioned drawings to share. Below each image is a link to contact me if you're interested in either drawing.

The first is "Boston Style" an ink on Claybord (scratchboard) drawing of a Boston Terrier.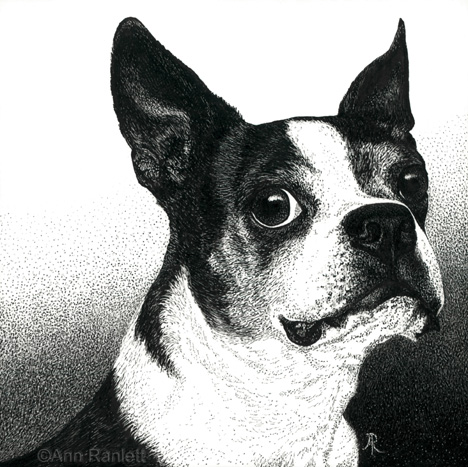 "Boston Style", 5" x 5", Ink on Ampersand Claybord
This drawing is available for $135 (shipping/sales tax additional). It's unframed, but there's a hanger on the back. Please contact me if you're interested.

This is the reference photo: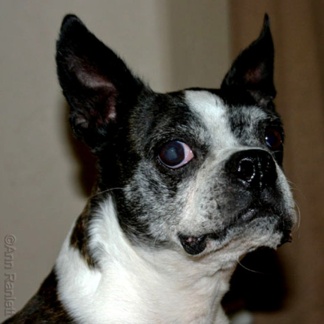 And a detail of the portrait: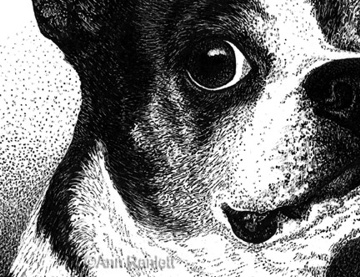 And here's a WIP (work in progress) video of the steps in creating the drawing:


The second drawing is an ink on Stampbord (scratchboard) painting of a baby cottontail rabbit.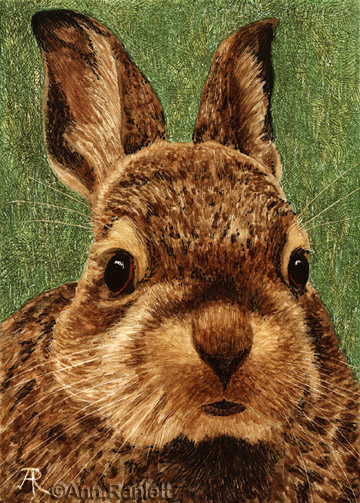 2.5" x 3.5", Mixed Media on Ampersand Stampbord
This drawing has sold, but you can find baby cottontail merchandise (cards, postage, iPad case and more) in my Zazzle shop.

Here's a detail: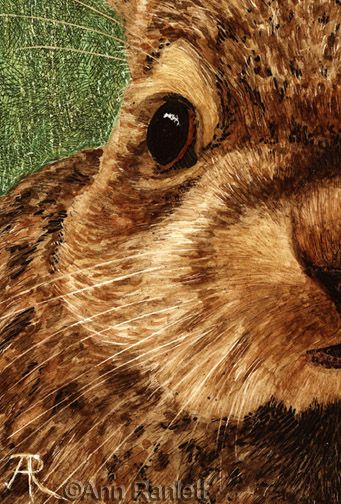 I didn't make a WIP video of this one, but I did make an animated GIF: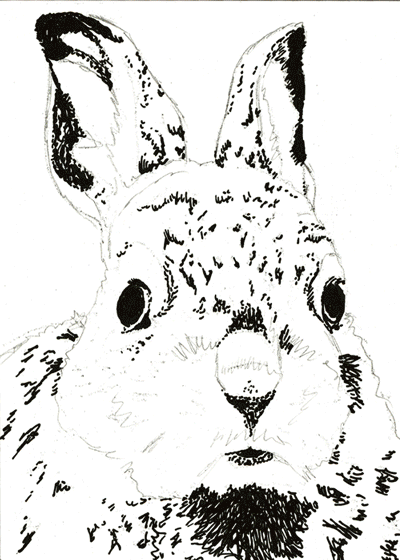 _________________________________________

Materials used:

For "Boston Style"
Ampersand Claybord
India Ink
Technical Pen
X-Acto Knife with #16 Blade

For Baby Cottontail
Ampersand Stampbord - As best I can tell, Stampbord is exactly the same surface as Claybord, but it comes in small sizes and is marketed to the rubber stamp-using crowd.
India Ink
Technical Pen
Daniel Smith Watercolors
Prismacolor Colored Pencils
X-Acto Knife with #16 Blade