Tuesday, May 13, 2008
My first new ACEO for May, a happy, smilin' American Pit Bull Terrier. This pencil drawing is now available on eBay, click on the image to see the listing.

For reference, I used a wonderful photo provided by the director of Pit Prints Rescue. She e-mailed a bunch of great photos, so you'll be seeing more pittie art from me. I'm donating 15% of the final sale price of this piece to Pit Prints.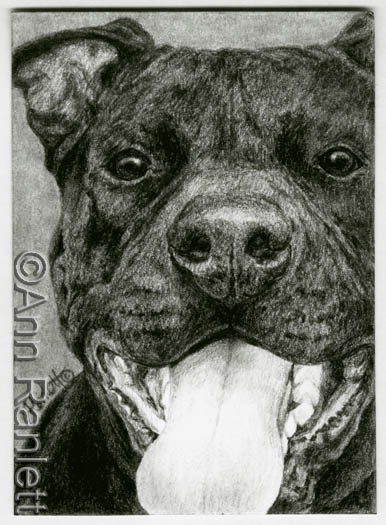 ACEO format: 2.5" x 3.5"
Graphite pencil