Saturday, February 07, 2009
We took an afternoon drive to Colusa National Wildlife Refuge today. Another opportunity to put our new Canon lens through its paces. We didn't get any spectacular photos, but were able to capture some good reference photos of waterfowl. Most of the birds were a little farther away than optimal (even with the big lens), but it was a lovely, sunny day and we had a nice trip.

Below are some of my favorite photos from today: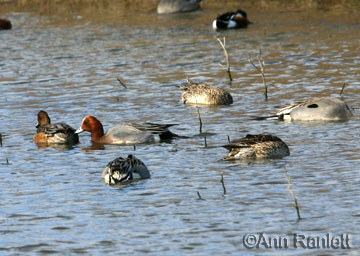 The best birds of the day were a pair of Eurasian Wigeon - the two ducks on the left. The female (hen) is the left-most bird, the male (drake) is the one with the rust-colored head. This species is rare to uncommon in the US and this was the best look I had ever gotten of them.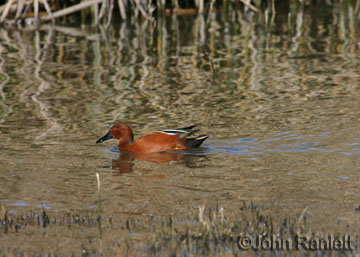 The drake cinnamon teal is a very handsome bird.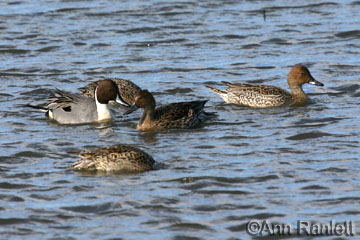 Drake and hen Pintails. The drake is the one with the chocolate brown head and grey back. It doesn't show in this photo, but they have a long, thin tail (hence the name "Pintail").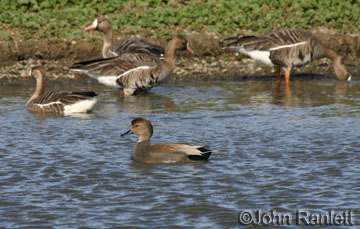 Drake Gadwall and White-Fronted Geese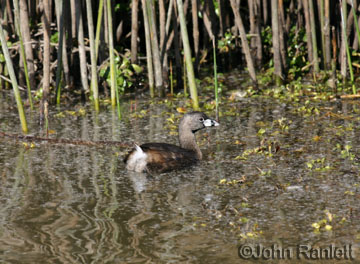 Pied-Billed Grebe - a common species of diving bird.