Sunday, November 29, 2009
I'll be offering some specials at two of my on-line sales locations on Monday: eBay and Bonanzle. The Monday after Thanksgiving has been dubbed "Cyber Monday" and in addition to "Black Friday" (the day after Thanksgiving) seems to be a good day for on-line sales.

On eBay, I'm teaming up with many artists in eBay's ATC & ACEO Enthusiasts Group to list small format art. We're trying to draw attention (and sales!) to one of our favorite forms of art. You can join either the eBay group or the off eBay group to find out more about these little gems, but I'll recap here: ACEO stands for "Art Cards, Editions and Originals". An ACEO is always a small format piece of art measuring 2.5" x 3.5". They're highly collectible and although some can be pricey, the majority are quite affordable, especially when you consider that you're purchasing original art. ACEOs come in a variety of media: watercolor, scratchboard, photography, digital art, ink, oil, acrylic, collage, etc. Many of us also offer print reproductions of our ACEOs. An ATC is an "Art Trading Card", intended for trading only, not for sale. ACEOs started as ATCs but the separate category was created for the cards that artists wanted to sell.

You'll find a couple of my ACEO prints, a flamingo photo and an original zebra drawing at discounted starting prices - one day only (24 hours)! Once the listings have started (at 12:01 am Monday morning), you can click this link: Ranlett Cyber ACEO to see my Cyber Monday specials on eBay. The ACEOs will still be available after Monday, but will revert back to regular price.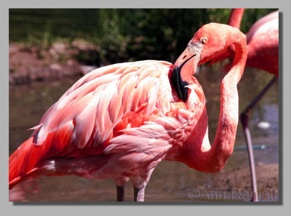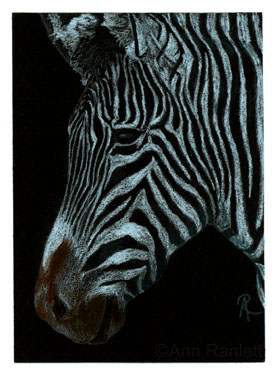 To see all the Cyber Monday ACEOs on eBay, just search for "Cyber Monday ACEO".
NOTE: the zebra drawing didn't sell, so it's now in my ArtFire shop. You can find a few ACEOs there and even more in my Bonanzle Booth.

On Bonanzle, everything in my Booth (shop) will be discounted 10%, just use coupon code CYBERMON at checkout for the discount. And if you spend $100 or more in my Booth, you'll receive an additional 10% off (that's automatically added). Bonanzle is my main on-line store - you'll find my original art and reproductions of it on note cards, matted prints, magnets, earrings and ornaments.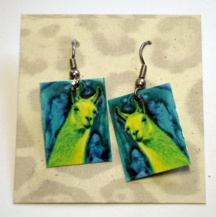 And while I'm hawking my wares . . . you can find my art on holiday postage stamps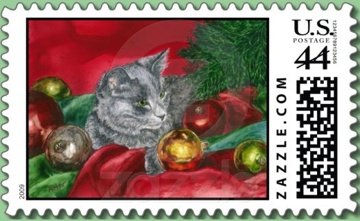 and other fun items in my Zazzle shop and a wide selection of merchandise in my CafePress shop.

Happy Shopping!