Wednesday, September 01, 2010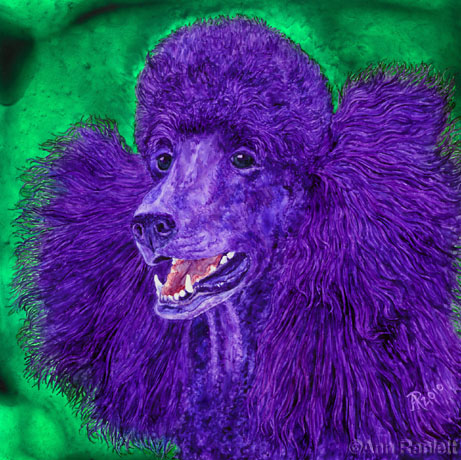 "Beau" - 8" x 8"

This handsome, happy guy is Beau, a black standard poodle. My clients liked my photo with his mouth open, but they also liked another photo where his ears were windblown, so I combined the two - pulling the windblown parts of his ears from another photo.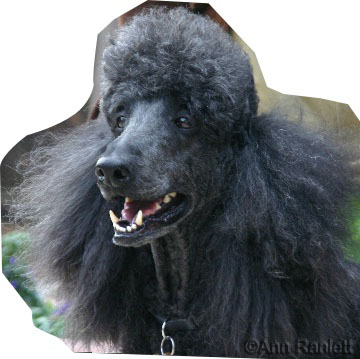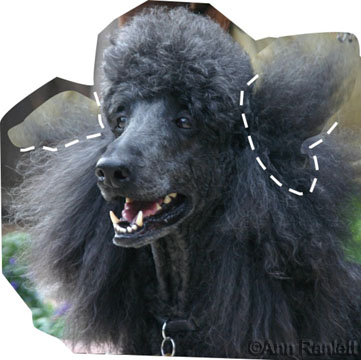 With all his curly and wavy hair, this portrait in watercolor on Yupo was an interesting one to tackle. I knew I'd be able to figure out a way to render his texture, but didn't really have a plan until I jumped in and started. I also knew it would be impossible to get all that detail into this looser style of painting, so from the start, my plan was to "interpret" Beau's texture. I took a few photos of the process along the way.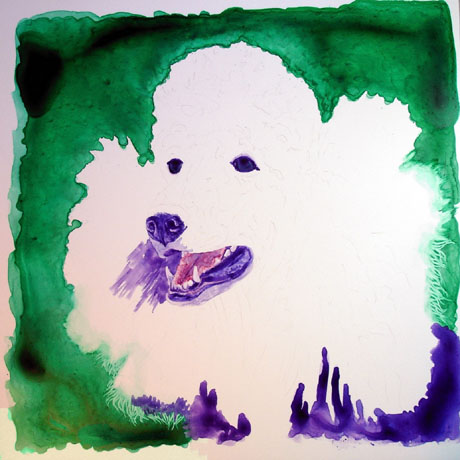 I painted the background first, as I usually do with this type of portrait. With a damp brush, I cleaned up the edges of the dog and started to lift out tendrils of hair as well. The white area is the unpainted Yupo; the hard edges of green on the upper half are edges I haven't cleaned up yet.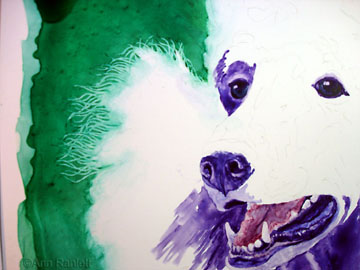 A close-up of the tendrils on the ear.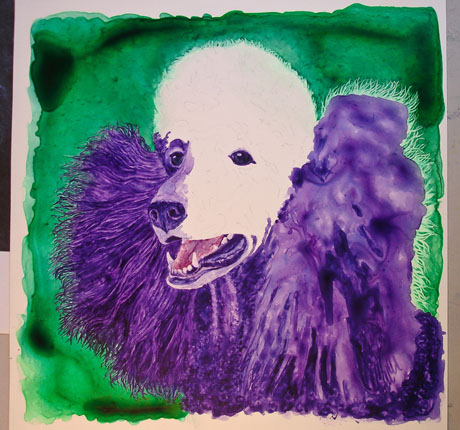 I filled in the ears with paint, not worrying about any detail, I just wanted a base layer. You can see that on the right side. On the left side, I've started to add detail by lifting and dragging paint. I've also painted into the tendrils at the edge that I'd lifted out previously.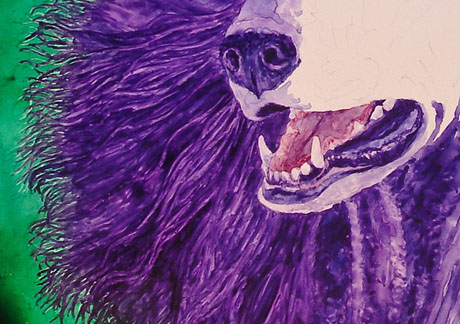 A detail of the previous photo.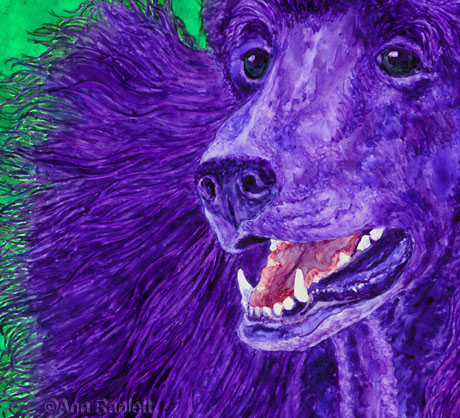 A detail of the finished portrait.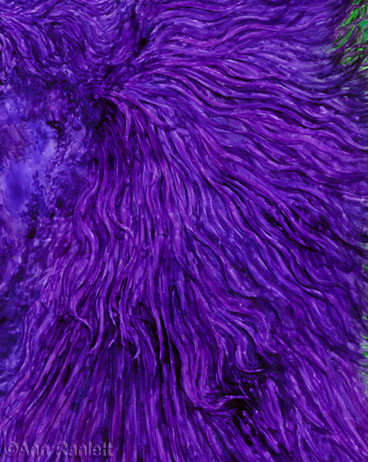 Another detail of the finished portrait.