Saturday, September 18, 2010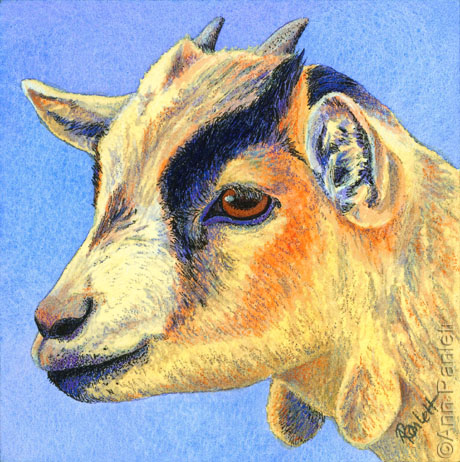 "Sunny Goat" - 4" x 4", ink, watercolor and color pencil on watercolor Art Board

This painting of a cute pygmy goat kid will be available at my upcoming Open Studio Garage Art Thing on September 25th (scroll down for more info).

I came up with this yellow & purple color scheme after painting two other goats in shades of orange and purple. Although the colors of this painting aren't exactly true-to-life, they're not as over-the-top as the orange goats. I titled it "Sunny Goat" because the yellow tones make him look sun-washed.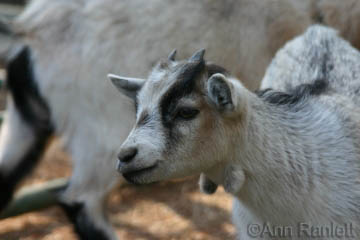 The original photo.



The cropped version to fit the square format. I also adjusted the contrast a bit.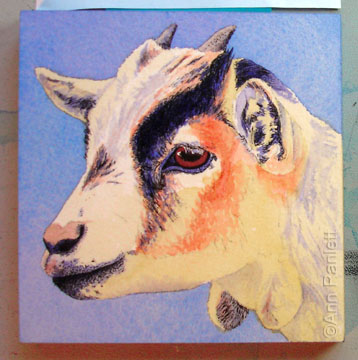 Ink and watercolor applied at this stage. The colors are a little "off", but this was just a quick photo of the progress. After this, I painted a bit more and then added color pencil to finish it.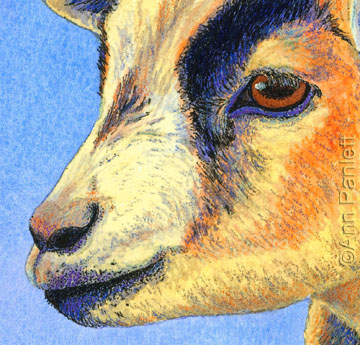 A detail of the finished piece.


If you're going to be in the Newcastle, CA area on Saturday the 25th, here's the information about my art show. Click on either side of the postcard for a larger image.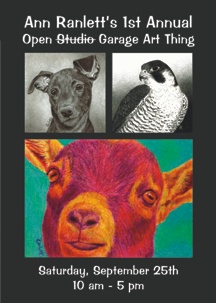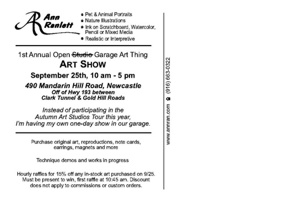 _______________________________________

Materials used for "Sunny Goat":
Watercolor Art Board
Micron Pen (black ink)
Daniel Smith Watercolors
Prismacolor Colored Pencils
Krylon UV Resistant Clear Spray