Monday, November 10, 2014
This weekend was the annual Lodi Sandhill Crane Festival - a celebration of the annual return of the impressive and beautiful Cranes to Lodi and other areas of the central valley of California for the winter. An art show is part of the Festival and I entered 3 pieces this year, 2 photos and a scratchboard drawing. I'm happy to report that the drawing won a 3rd place in the Fine Art - Crane division and it also sold! I didn't scan many stages in the process of this drawing, but what I did scan is shown below. "Grassland Grace" is 5" x 5", colored with ink. I will eventually make prints on metal of this drawing, but I have to do a thorough job of cleaning up the scan before that happens.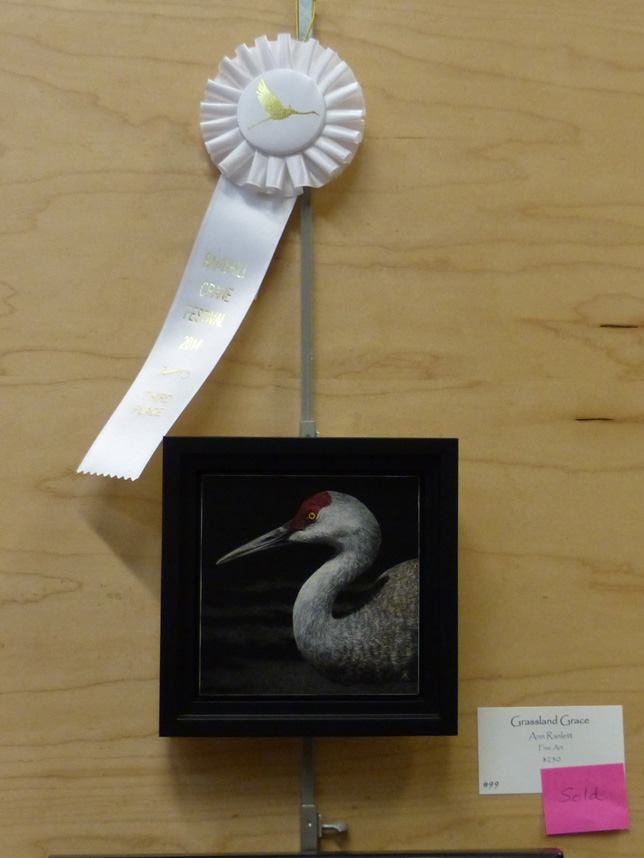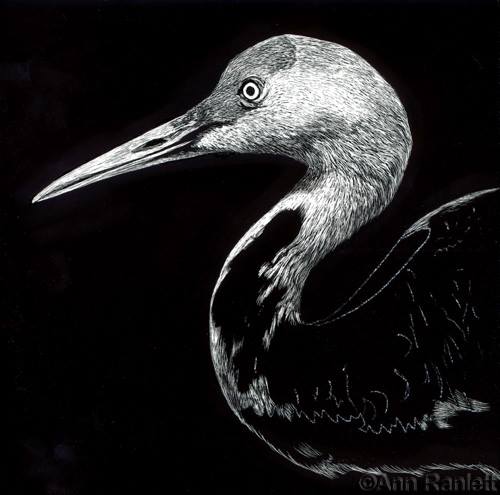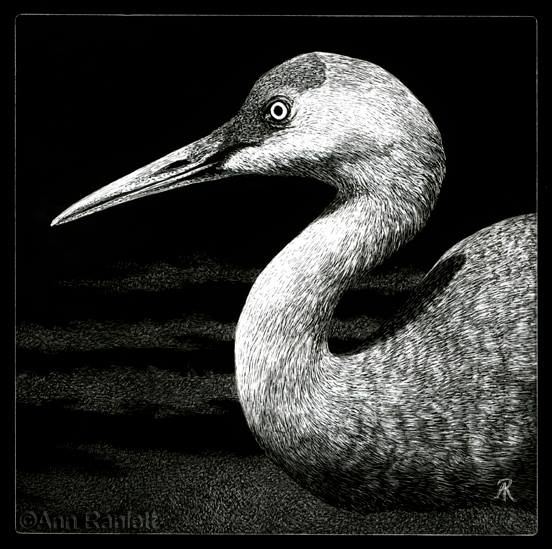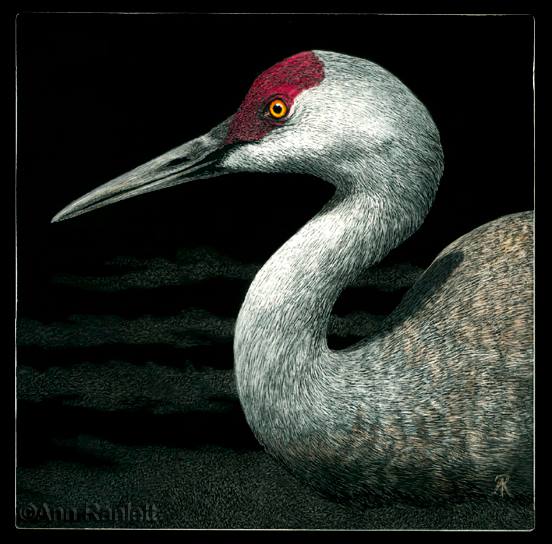 While in Lodi, I took a couple of trips to the Woodbridge Ecological Preserve, which is about 20 minutes away from the center where the Festival is held. The cranes were plentiful and I took some photos and
video
.