Sunday, May 27, 2007
A random collection of critters . . .

"Envy Green" a mixed media ACEO of a green Tree Frog (aka Pacific Chorus Frog). I used a sepia colored Micron ink pen, watercolor and color pencil for this one.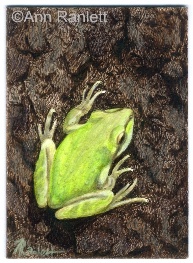 Original sold, but magnets are available here.

My friend Sandy provided the wonderful reference photo for this drawing.
On the left is her original photo and on the right you can see how I flipped, rotated and cropped her photo to use as the reference for the art.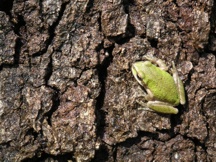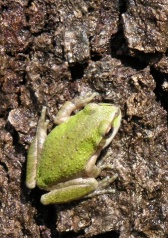 I've also put a video on YouTube. It shows the steps in creating this drawing. Watch the video

_________________________________________________

"Wrinkles" an ACEO pencil drawing of a pug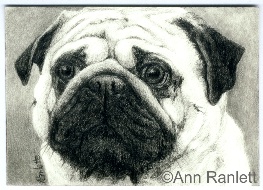 Original sold, but prints are available here.

____________________________________________

A listing in my Etsy shop:

And speaking of amphibians & reptiles (not sure how the pug got in here), thought I'd share this young western skink too. This is a photo I took of a skink I found near our garden. I know it's a youngster because of the blue tail. As they mature, the blue tail becomes brown. I'm offering limited edition ACEO-sized prints (2.5" x 3.5") of this photo. I'll only print 36 at this size and each print is signed and numbered.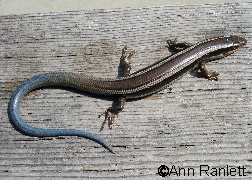 click here to purchase