Saturday, July 07, 2007
Recently, I had the pleasure of drawing a pair of Siberian Husky dogs for a business owner who's opening her own Pet Spa & Boutique in Lincoln CA. She contacted me after seeing my work on my web site and we met to discuss her ideas. She had been working with a sign company to design her logo, but wasn't satisfied with the clip art that was available - she wanted something more custom, specifically huskies. After discussing the project, we decided that since I'd be coming up with custom art, we might as well use her two huskies as the models for the art.

She provided digital photos of Hailey & Oso, along with the basic logo design, so I'd know how to size and crop the art to fit within the logo.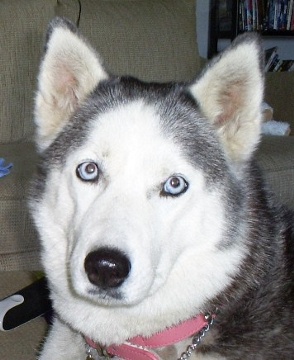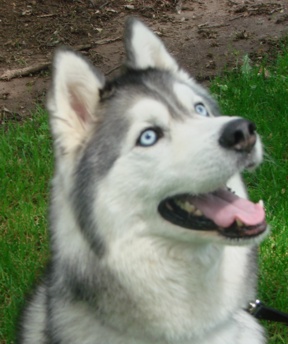 The art had to be simple so it could be printed at various sizes: from the large logo on the sign on the outside of the business to the tiny logo on business cards. For that reason, I decided to create a line drawing (without a lot of detail) using a black ink pen. For this type of work, I like to use the Micron disposable ink pens.

I combined the digital photos by cropping & overlapping them a bit and printed that image as large as I could on an 11x17 sheet of paper so I'd have a reference at a fairly large size. It's easy to shrink an image down and maintain resolution and detail, but it doesn't work the other way around. If I had done a small drawing, it would have become ragged and pixelated when enlarged to be part of the sign on the building. I drew the image in pencil on another 11x17 sheet, and then inked it in.

I scanned the drawing at high resolution and that scanned file went to the sign fabricators for them to incorporate into the logo.

Here's the drawing (approx 11" x 14")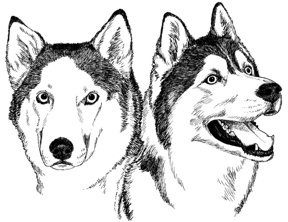 And here's how it looks in the logo: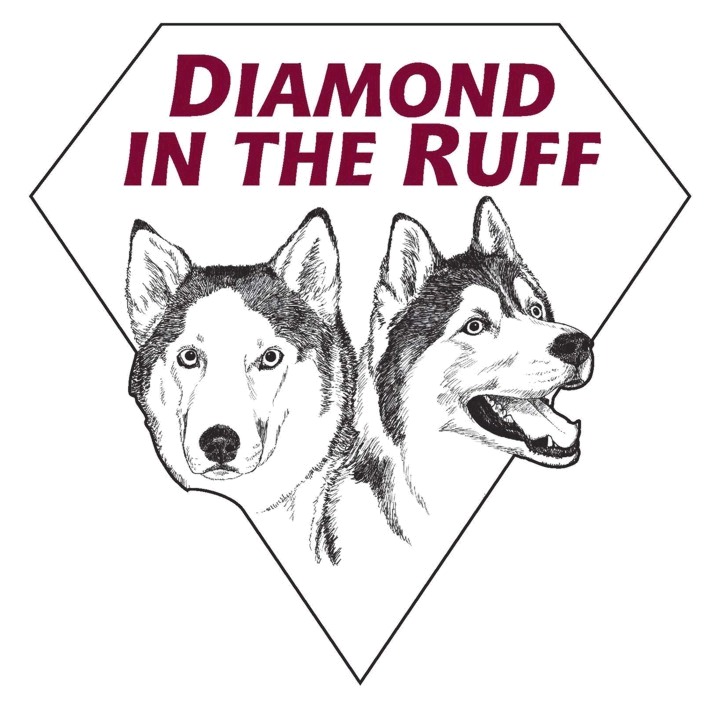 And here's the logo on the building: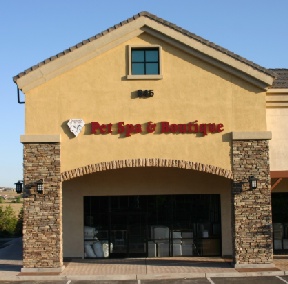 Visit Diamond in the Ruff to learn more about the business (which opens in August, 2007).