Sunday, August 26, 2007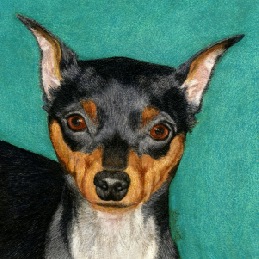 Just finished another commissioned pet portrait. This one is Chance, a miniature pinscher who can often be found hanging out at his family's store: Ben's Bark Avenue Bistro. Ben's offers high quality pet foods and treats and some fun gift items as well.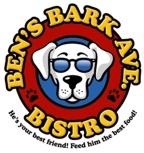 I first met the owners when I learned they carried the brand of dog food I feed my furry kids. I was very pleased to discover this as Ben's is much closer to my home than the store I had been going to. The owners were very gracious and allowed me to leave some of my pet portrait business cards at the store. Since then, I've added a couple of framed pet paintings to the store and have had at least one commission (in addition to Chance's) as a result of having my work there. I'm very grateful for all the support given to me by business owners and pet lovers such as Chance's family!

Scans of the work in progress for Chance's portrait are below; if you'd like to see my YouTube video with a time lapse and further explanation of the process, click here. To create the portrait, I used India ink, watercolor and color pencil on Claybord textured.