Saturday, October 20, 2007
Buddy is a pit bull mix who currently resides at the Placer SPCA (PSPCA) in northern California. It's a fine place as far as shelters go, but Buddy would really rather not be there anymore. He's looking for a forever home full of love and attention. Buddy is also one of PSPCA's "All Stars" - he's had some agility training.

I learned about Buddy from a good friend of mine who volunteers at the PSPCA. She sent me a couple of photos of him and this one caught my eye.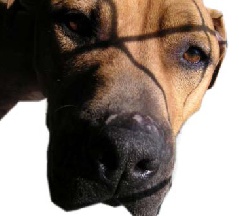 "Buddy has to be a drawing!", I told her. So I took her photo and cropped & resized it to fit ACEO format (2.5" x 3.5") for my reference. I also adjusted the contrast a bit and converted it to greyscale since I wanted to do the drawing in pencil. You'll see that I added his ear as well - it just looked odd with it tucked back against his head the way it was in the photo.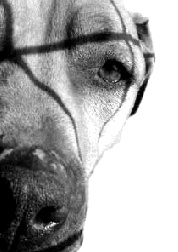 And here's the result: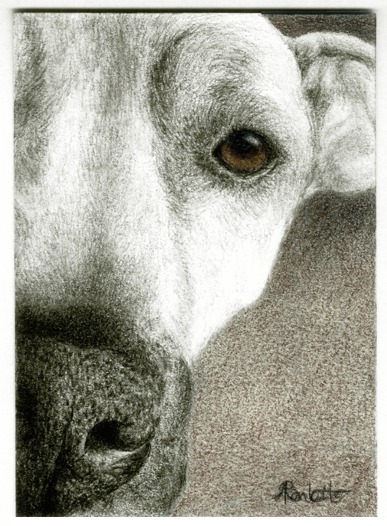 Click on Buddy to see the eBay auction. A portion of the final sale price of this drawing will benefit Placer SPCA.

You'll notice that there's also some color in this drawing. After I completed the entire drawing in graphite pencil, I added just a bit of color, because I wanted to draw attention to his expressive eye. I used Prismacolor pencils on his eye and the background.