Tuesday, November 27, 2007
First off, I want to send out a big heartfelt thanks to everyone who rallied with hugs and concern when we lost our buddy Patch. John & I are so grateful to our family and friends (both tangible and cyber) for their outpouring of support. It means a lot and it certainly helps to know that Patch had so many friends and fans - even those that never got to meet our great guy. Time has and will continue to help us heal, but right now the hole left by his passing is still far too big.

Ok, on to more upbeat things!
I've just listed this original ACEO drawing (2.5" x 3.5") of Elton, the handsome orange tabby. He currently resides at FieldHaven Feline Rescue and would love to find a forever home!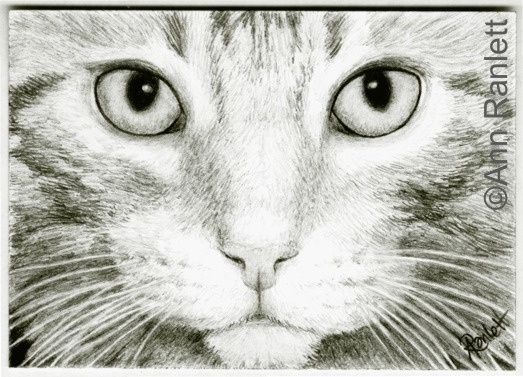 Elton is just one of many animals who Art for Critters members are spotlighting during the holiday season. This handsome guy would love to find a forever home. Read Elton's story in my auction listing (click on Elton for the listing). To learn about other animals looking for a new home or those who need permanent refuge, check out our H4TH auctions.





To find other eBay auctions that benefit FieldHaven, click here!

Here are the photos I used for reference.
The original photo was provided by Joy Smith of FieldHaven.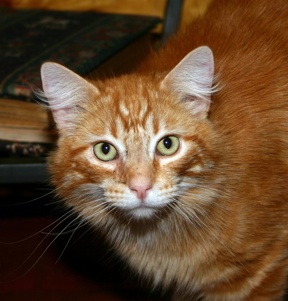 I wanted to focus on Elton's intense eyes and face, so I cropped the photo and sized it to ACEO proportions. I also made a greyscale version.