Thursday, March 06, 2008
And this is the last portrait of my latest three - just completed yesterday.
Pepper (a border collie/Aussie shepherd mix) is now a lovely grown lady, around 2 or 3 years old, I think. Her owner provided this screamingly adorable photo of puppy Pepper sitting in a woven basket.

I decided to use graphite pencil for this portrait, which measures 5" x 7"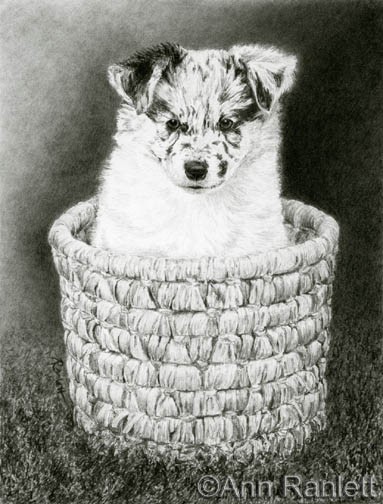 and this is the reference photo, both in color and greyscale