Thursday, March 06, 2008
I have 3 recently completed pet portraits to share - I'll post them separately, starting with this one:

Niña, a long-haired chihuahua.
Ink on Scratchboard, 5" x 6"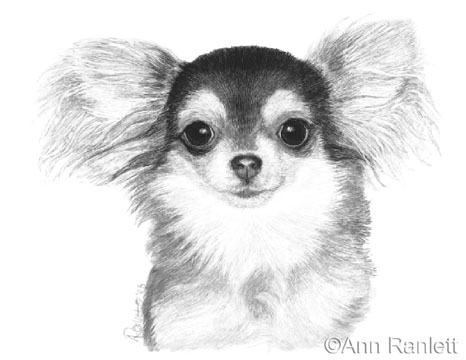 This is the reference photo I took, first the color version and then the version I converted to greyscale to get a better idea of the tones for the drawing.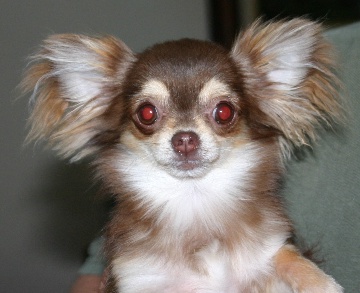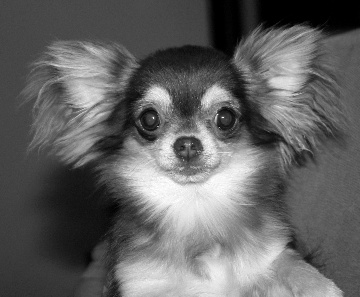 Niña is one of 6 chihuahuas belonging to the same family. In 2004, I created a portrait of their first 4 chihuahuas (all in one drawing). Now they've commissioned individual portraits of their 2 newest girls and new individual portraits of the 4 other girls. Here's the 2004 portrait of the 4 girls.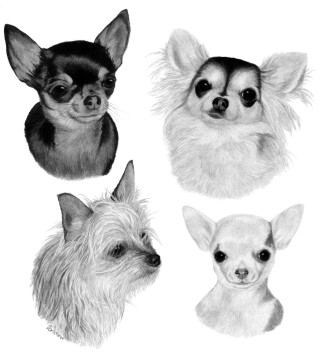 And a photo of all 6