Monday, April 07, 2008
This is "Flash", a handsome standard poodle and a very happy guy . . . which would by why I decided to title this drawing "Jolly Boy". I just love that big friendly grin and his shiny button eyes.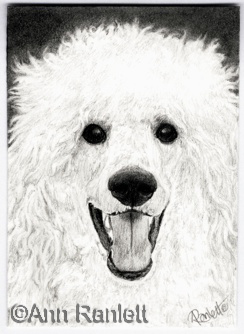 Click on Flash to see the eBay auction for this miniature pencil drawing.

I met Flash a few years ago when I was working on an activity book for the Roseville Dog Owners' Group (RDOG). We met at Flash's owner's house to discuss the book.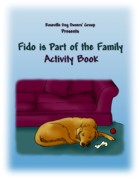 Click on the image to take a peek at the book, for which I did the illustrations.