Sunday, June 01, 2008
This striking guy is Bob, a western screech owl. I met Bob at an open house back in January of 2007. He was rescued by California Foundation for Birds of Prey (CFBP).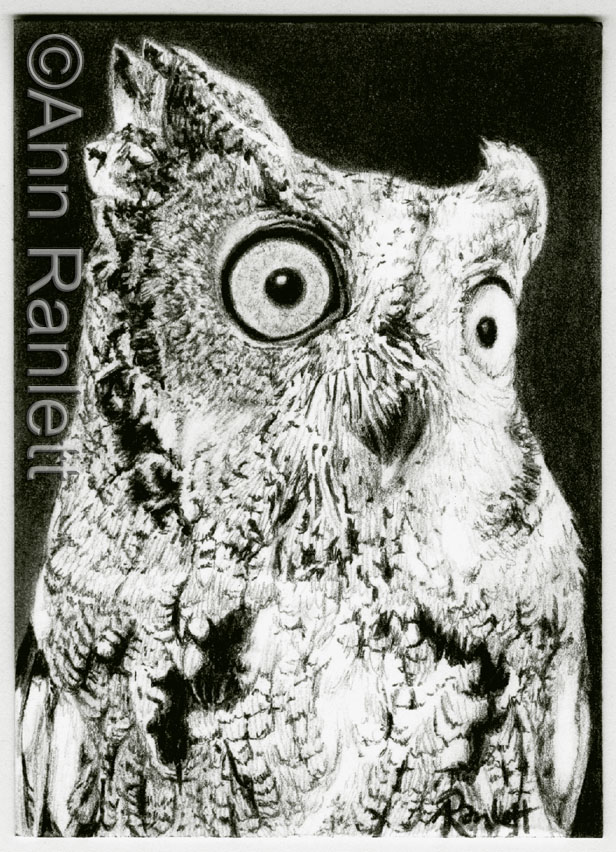 This a small format graphite pencil drawing (ACEO - 2.5" x 3.5")
This drawing of Bob has sold and is now in Pennsylvania.

Find out more about Bob and a gorgeous golden eagle named Tesla in this post from Feb '07.