Saturday, December 13, 2008
I decided on the spur of the moment to head out to nearby Loomis this afternoon. I really wasn't in the mood to clean house (I rarely am!) and instead of the stormy day I expected, it was sunny and nice. My destination was a fund-raising photo event put on by a local rescue.

Four of their animals were there for photo opps. Of course, Santa was there too!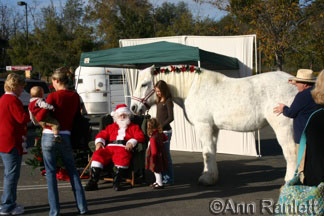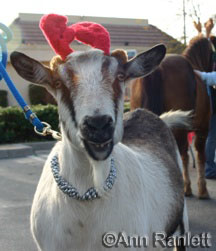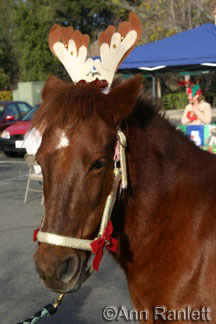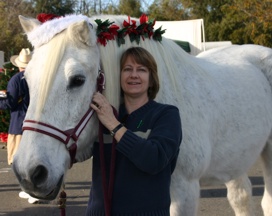 Seeing the critters in festive attire made me realize I still had to take photos of our dog for this year's Christmas card. So here's Magpie in Santa hat and holiday scarf.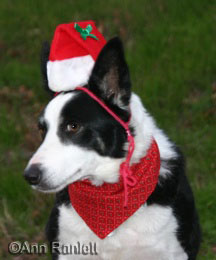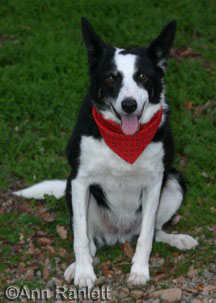 And speaking of scarves, I got this one from FieldHaven Feline Rescue - part of their "Louiseware" collection for dogs & cats. Scarf sales benefit the kitties at FieldHaven.