Sunday, December 07, 2008
Human friends of mine have new pets that I met recently - thought I'd share photos of them here.

One of the new pets is Zoya, a beautiful African grey parrot. Zoya belongs to Oliver's owner (see previous post for Oliver's portrait), and I met her last week when I delivered the portrait.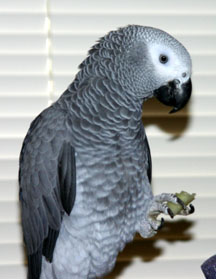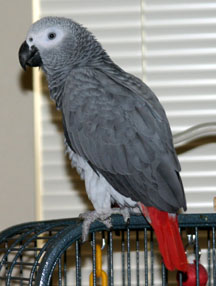 And this is Tootsie, a 4 month old German shepherd, the latest addition to another friend's family. They've had her a week and a half and I met her yesterday. She's all black, long, lean & leggy and has an excellent temperament.