Sunday, August 31, 2008
Four recent pet portrait commissions to post: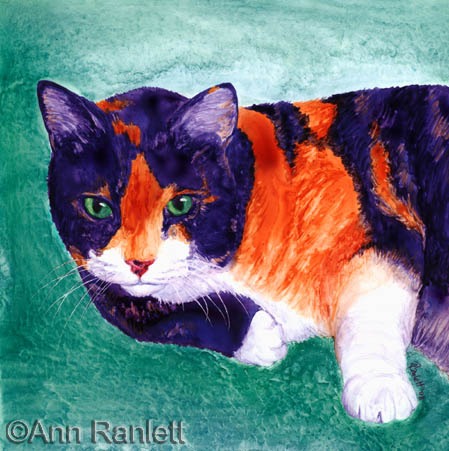 Poo
Watercolor on Yupo, 8" x 8"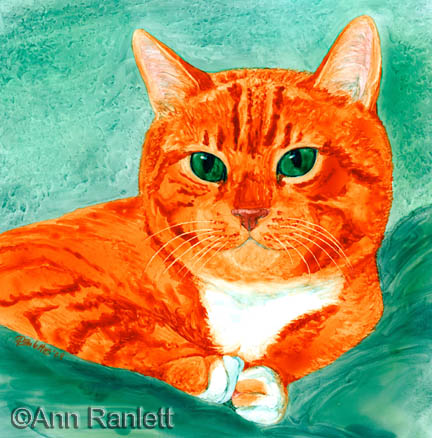 Rooney
Watercolor on Yupo, 8" x 8"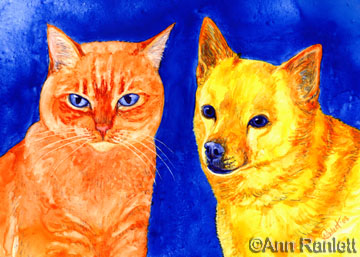 Zola & Lucy Bell
Watercolor on Yupo, 5" x 7"
Check out the mosaic art by their mom - Dorothy Edwards. I traded this portrait for an animal themed mirror and a mosaic bottle.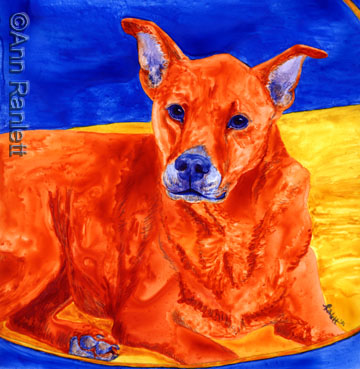 Miss Gabby
Watercolor on Yupo, 8" x 8"
A bit of explanation on this one - Gabby's owner (Barbara Burns, also an artist) is in Texas and she provided the reference photos, since TX is not exactly close enough for me to hop on over and do a photo shoot. A couple of the photos were of Gabby in a tent where she liked to hang out. In discussions with Barbara, we decided the portrait should show Gabby in the tent. So I combined two photos for reference for the portrait. It's not obvious in the final portrait, but those that know Gabby know what it is and the colors of the tent made a nice composition with the bright colors.

These are the reference photos I used:

Read more...