Sunday, January 11, 2009
John & I decided to spin down to San Francisco for the day to see if we could find the worm-eating warbler that's been hanging out in Ferry Park near Pier 1. No luck on that count, but we still had a nice trip and got good looks at a pair of varied thrushes. Also got brief looks at a Townsend's warbler and white-throated sparrow. We wanted to try out our new Canon lens too, so that came along for the ride. It's an EF 100-400mm lens with image stabilizer. We didn't really put the image stabilizing capability to the test, and it's a rather big/heavy lens for basic photography, but we needed to get some practice using it.

It was sunny and beautiful in the city. My friend Laurie and two of her dogs met us at the park and then, for lunch, we walked to a nearby Taqueria with outdoor seating. I've blogged about Laurie's dogs before and here's a photo of Jalu the lurcher that I took today.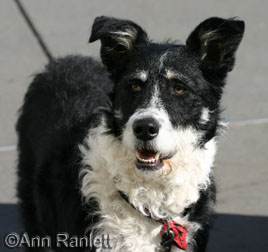 And a couple of other photos: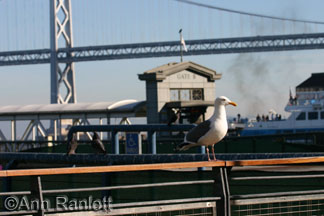 Western Gull Outside the Taqueria; Bay Bridge in Background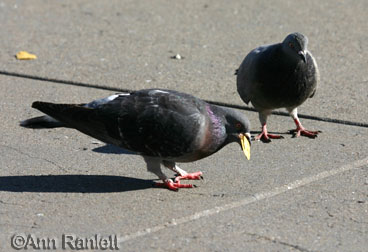 Rock Dove (Pigeon) with Tortilla Chip