Monday, January 05, 2009
I recently finished this portrait of Reina and delivered it earlier today.
Ink on Scratchboard, 5" x 5.5"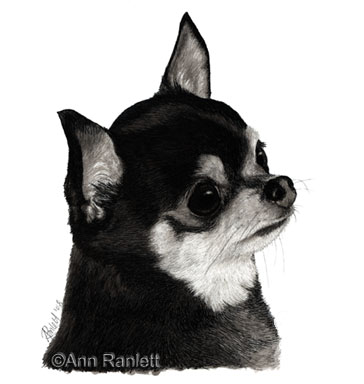 Below are the color & greyscale photos I used for reference. The brown area at the bottom is part of her leg, so I replaced that with black which would represent her body in that area.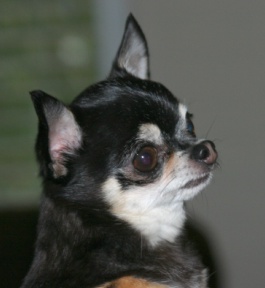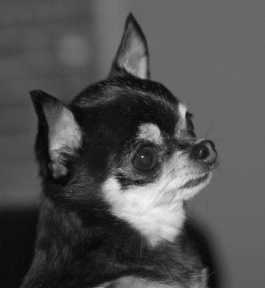 Reina was part of a four chihuahua portrait that I did a couple of years ago. Since that portrait was finished, my clients added 2 more chihuahuas to their family and wanted individual portraits of the 2 new dogs and new portraits of the original four. Of course, I was more than happy to oblige - repeat business is a very good thing! For the new portraits of the original four, we decided to use photos that showed different head angles, so Reina's new portrait is a 3/4 profile.

This is the original 4 dog portrait in ink on scratchboard: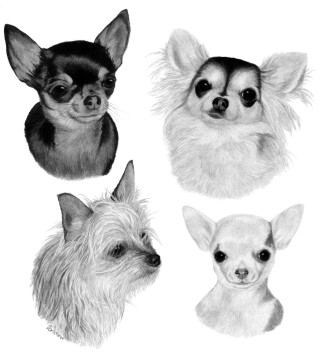 One of them is a chihuahua/yorkie terrier mix.


The portraits of the 2 new chihuahuas, completed last year, also ink on scratchboard: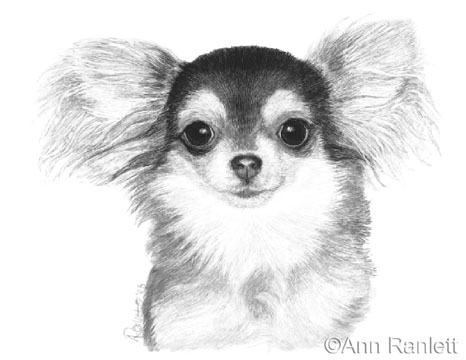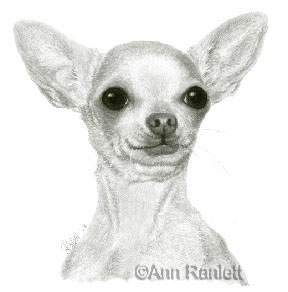 And a photo of all 6: