Saturday, April 25, 2009
As of this morning, we have 5 Canada Goose goslings on our pond!

In late March, John built and deployed a nest platform - a wooden pallet with styrofoam sheets inside and a wire basked filled with hay on top. Anchored by rope to trees on either side of the pond, it looked good to us, but the pair of geese that had been hanging around for a while would have the final say.

They deemed the platform suitable, and on March 30th, I took this photo of the female on the nest.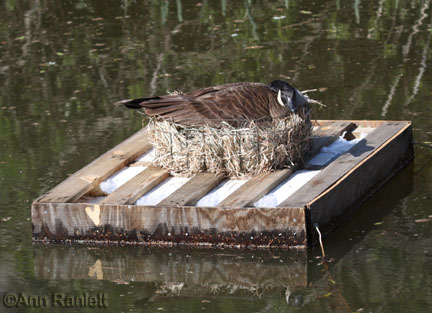 Three and a half weeks later, the goslings hatched and here they are!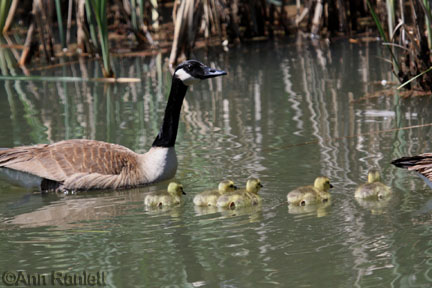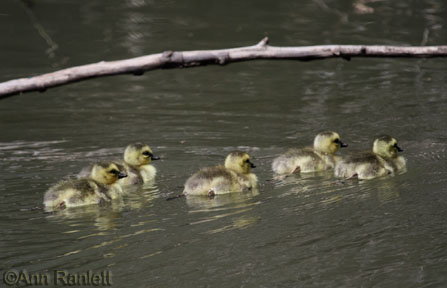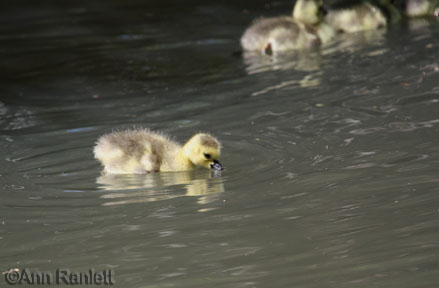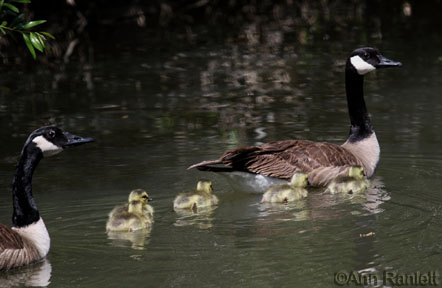 I hope this brightens your day as much as it did ours!