Friday, April 16, 2010
A quick post for today - a new miniature painting of a young steer.

The last time I ordered Art Boards direct from the manufacturer, they sent a couple of small 2" x 3" sample boards. One was a linen canvas (which I'll give to another artist who can use it, since I don't paint on linen), the other was hot-pressed watercolor paper. I've been using the Art Boards cold-pressed paper, which has a more textured finish. The hot-pressed is very smooth. I looked through my photo archives for a critter that would work as a mini 2" x 3" painting and found this one: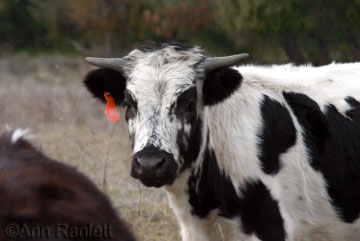 Which led to this: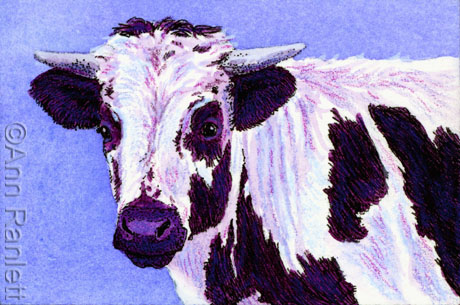 "Mini Moo" - 2" x 3" - Ink, Watercolor & Color Pencil

And here's a detail: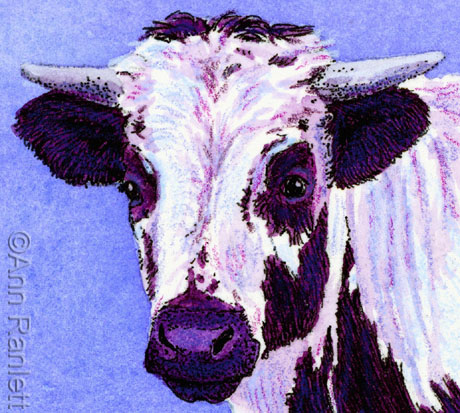 I used black ink, then maroon, purple, blue and pink shades of watercolor & color pencil.

This painting sold at the Auburn Old Town Gallery.