Wednesday, October 27, 2010
I've written about Sammy in my blog before, and in my last post, I shared photos of this portrait (while it was in progress) and of Sammy looking at it.

Sammy's a white dog with no particular markings and I didn't want to use realistic colors for this painting, so I used blue, lavender, pale turquoise and rose. I wanted the portrait to be happy - as Sammy is now, despite a really rough start in life.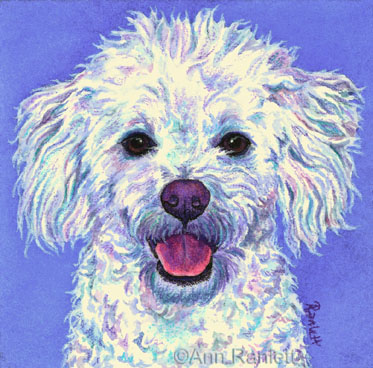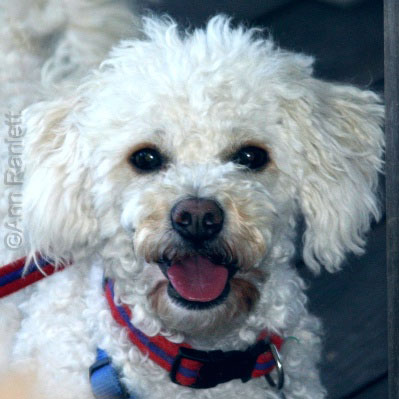 Sammy has his own blog - read about his adventures and what his early days with his Kind Friend were like.

Sammy fans can find a variety of Sammy merchandise in my Zazzle shop. I've also made laminated paper earrings, find them in my Bonanza shop.

_______________________________________

Materials used for Sammy's portrait:
Watercolor Art Board (4" x 4")
Micron Pen (black ink)
Daniel Smith Watercolors
Prismacolor Colored Pencils
Krylon UV Resistant Clear Spray