Friday, August 26, 2011
In the last couple of years, I've become a big fan of pit bulls and I've met quite a few through local pit bull groups. They're such characters and their expressive faces are great subjects for art.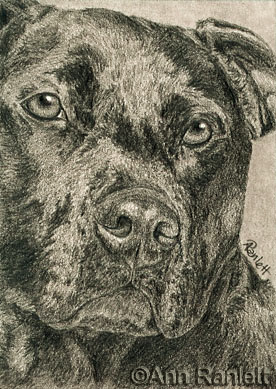 Chako Pit Bull Rescue is one of the local animal rescue organizations I support. They work tirelessly to educate about this misunderstood (yet wonderful) breed and to rescue/foster/adopt pit bulls.

As is the case with so many rescues, they operate on a shoestring budget and at the moment, they could really use some help with funding for their annual insurance payment. As you can imagine, insurance for Chako is expensive, and without insurance, they won't be able to continue the terrific work they do.

Any amount will help, so please donate if you can - thank you!