Monday, June 03, 2013
I'm honored to have 3 drawings in this juried exhibition and to be a Signature member (SSA) of the ISSA. Our 2nd annual exhibition opens tomorrow (June 4th) at the Federation of Canadian Artists' gallery in Vancouver, British Columbia. The show runs through June 23rd. I attended last year's inaugural exhibition in California and it was fantastic (read about it here). To be able to see an entire show of nothing but scratchboard art is such a treat and scratchboard really needs to be seen "live" to appreciate the level of detail and see the scratching involved. Not to mention the joy of having a chance to meet and hang out with other scratchboard artists. We have chosen an uncommon medium, so there aren't many of us around to get together in our own neighborhoods. I'll be attending again this year and will be one of the participating artists in the workshop/demos. I presented a demo last year as well. If you're interested, you can purchase my demo video and others at a very reasonable cost.


You can see all the works that have been accepted in the show
here
.
Below are my drawings that were accepted (click on any image to find out more):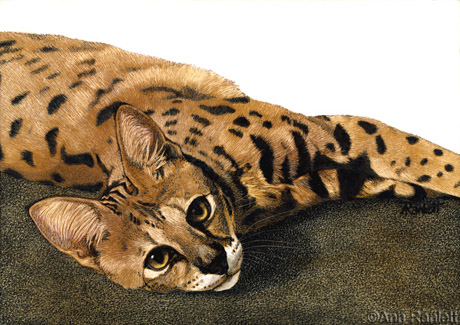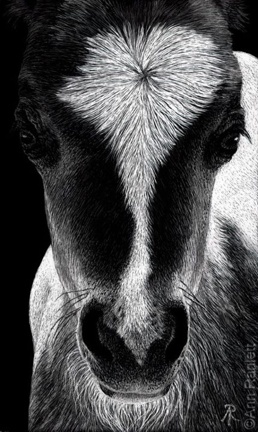 "Baby Face", 3" x 5"