Sunday, January 01, 2012
Before I go further, I'd like to wish my readers a Happy New Year and extend my gratitude for your support. I wish you all the best for 2012 and hope that the new year brings you peace, happiness and prosperity.

And now down to business . . . I'll admit I'm not updating my blog as often as I'd like, but that's the way it goes sometimes. I'll catch up with today's post - featuring a number of portraits I've finished in the last month or two.

Some of them had to remain secret because they were Christmas gifts. The odds of the recipients seeing this blog are pretty slim, but it's a karma thing - I don't like to reveal a portrait to the public until the gift has been given or the client has approved the final.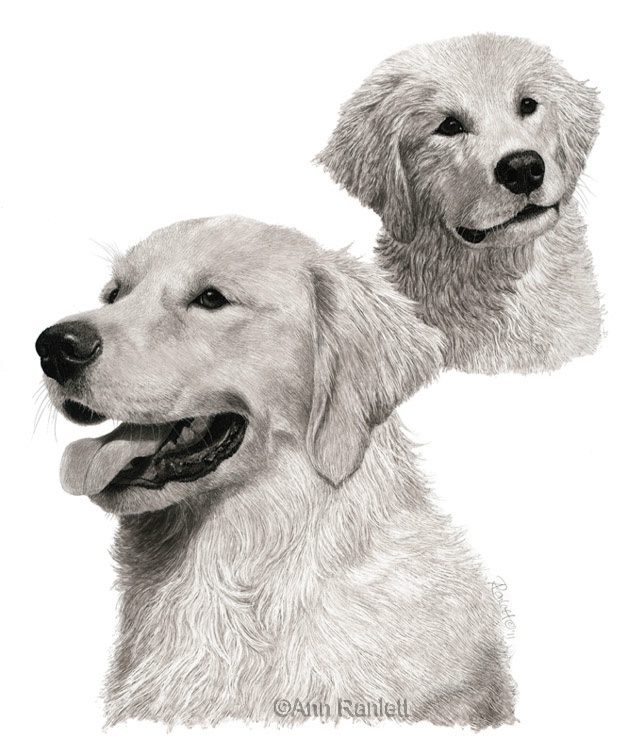 Morgan - Golden Retriever, 8" x 9", ink and ink wash on scratchboard
When I first went out to take photos of puppy Morgan, he had been playing in the kiddie pool in the backyard. I took photos of wet puppy Morgan and then his mom and I decided when he matured I'd take more photos. The result is this two-part portrait.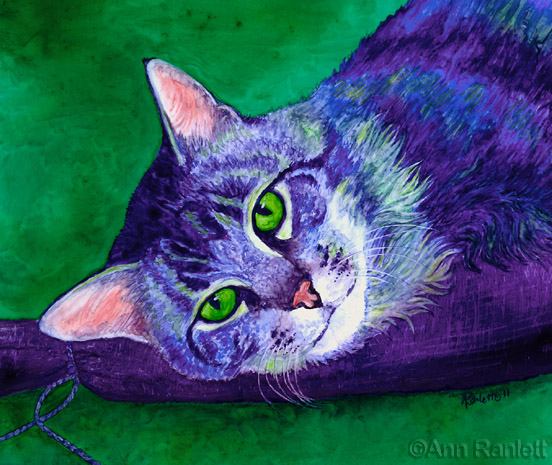 Cohan - Maine Coon, 6" x 7", watercolor on Yupo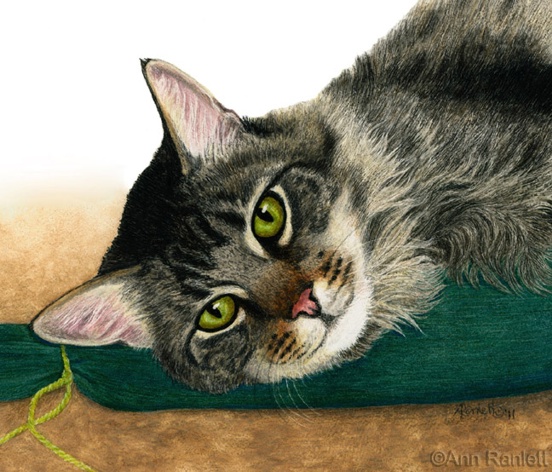 Cohan - Version 2, mixed media on Aquabord (ink, watercolor, color pencil)
My client wanted a Petzazz style portrait of Cohan, but her husband preferred my more realistic style, so I did both! I scanned in-progress stages of the realistic portrait; one of these days, I'll make a WIP (work in progress) video of it.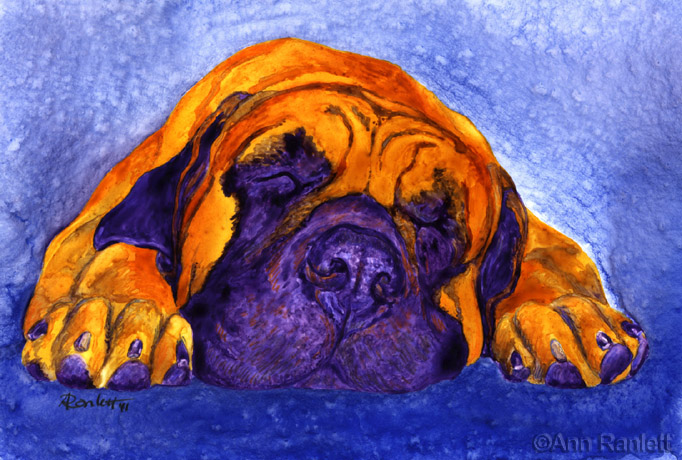 Brutus - English Mastiff, 7.5" x 5", watercolor on Yupo (with some color pencil)
This was a long-distance commission. My client is in New Jersey and this was a Christmas present for her husband. She provided a wonderful reference photo and we communicated via e-mail and one phone call.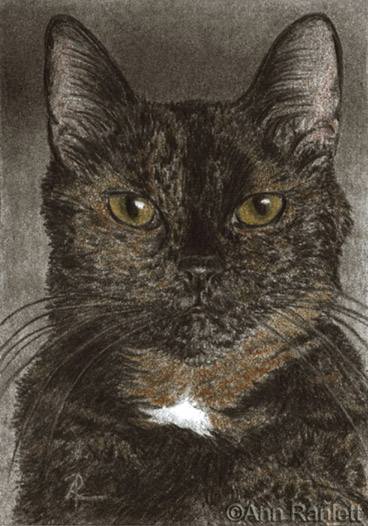 Roxie - Tortoiseshell, 2.5" x 3.5", pencil/color pencil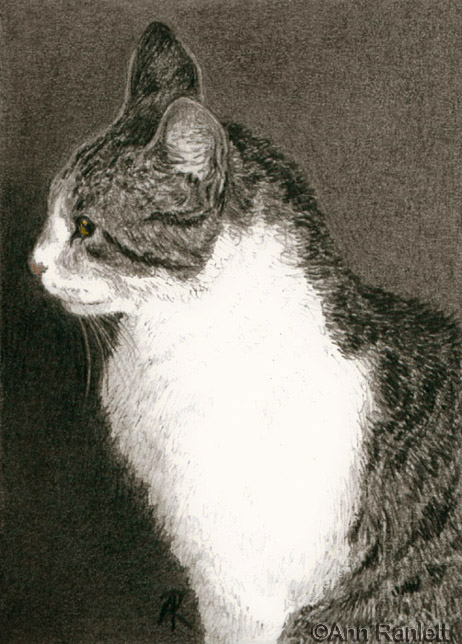 Mouse - Tabby, 2.5" x 3.5", pencil w/color pencil eye & nose
Sadly, Mouse had already passed and the portrait was a Christmas gift for her owner. My client had a limited selection of photos for me to use as reference, but I was able to make it work with one of the photos. There's more detail in the white area of her fur, but my scanner just didn't pick up those light pencil marks.

The portraits of Roxie and Mouse are ACEOs - small format art that always measures 2.5" x 3.5". See more ACEO portraits here.