Monday, February 19, 2007
This drawing of "Tesla" the golden eagle is now available on eBay. It's small, only 2.5" x 2.5", but has lots of detail. Drawn with an x-acto knife on black scratchboard. I had the wonderful opportunity to meet this beautiful bird "up close and personal" - more info about that in this post.

View the eBay auction of "Cool Gaze"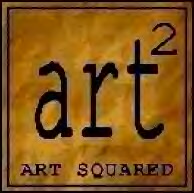 This listing is part of the monthly art2 theme week (starts on the 3rd Sunday of each month). This month's theme is "monochromatic".

Search for "Art Squared" or "art2" to find more square format art by a variety of talented artists! I belong to a number of groups on eBay and they all have promotions or theme weeks of some sort. The idea is that banding together and promoting art in a common theme will attract attention to the participants' art. There is a lot of art on eBay, so anything that helps ours stand out is worth a shot!

To learn more about buying art on eBay, visit my "Buying Art" Squidoo lens.