Thursday, July 23, 2009
This drawing of Mija is number 4 of 6 in a set of portraits of the chihuahuas belonging to one of my clients.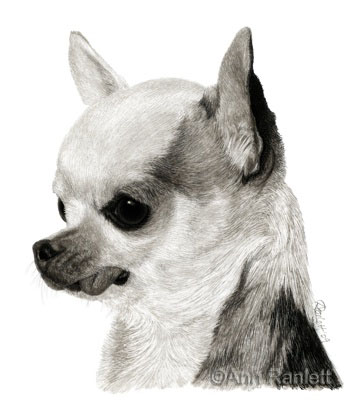 Ink on Scratchboard, 5" x 5.5"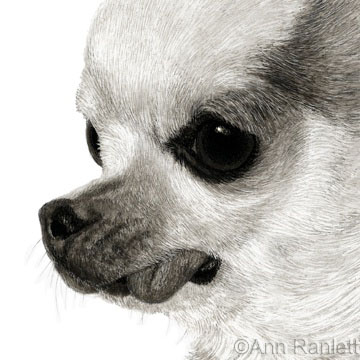 Detail of Mija's Portrait

Below are the color & greyscale photos I used for reference. Mija is missing quite a few teeth, so her tongue hangs out. The photo her owners liked best didn't have enough tongue visible, so they chose another photo for me to use for the tongue reference.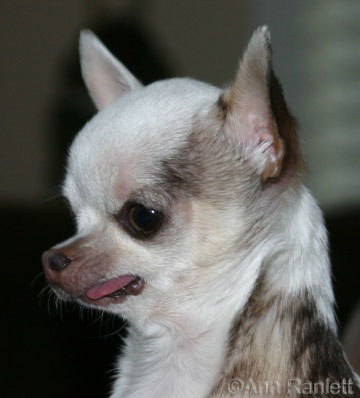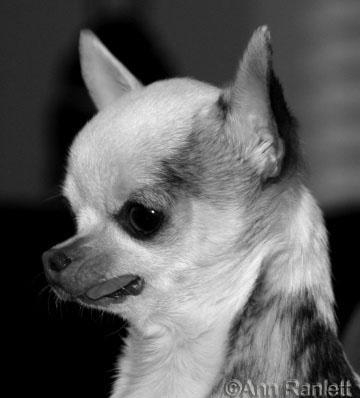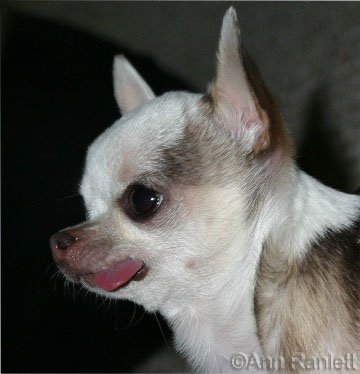 Mija was part of a four chihuahua portrait that I did a couple of years ago. Since that portrait was finished, my clients added 2 more chihuahuas to their family and wanted individual portraits of the 2 new dogs and new portraits of the original four. Of course, I was more than happy to oblige - repeat business is a very good thing! For the new portraits of the original four, we decided to use photos that showed different head angles. Mija was just a baby in the first portrait (bottom right).

This is the original 4 dog portrait in ink on scratchboard: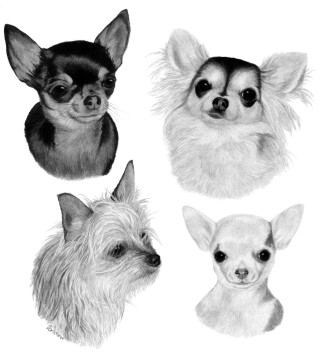 One of them is a chihuahua/yorkie terrier mix.

You can see the new portrait of Reina (top left) here. I still have to do the new portraits of Moira & Aime.