Friday, January 01, 2010
These are the last two of six individual chihuahua portraits for my clients. As I posted previously, I had done a portrait of their first four chihuahuas all in one drawing (scroll down to the bottom to see that drawing).

Then, they added two new chihuahuas to the mix and decided to have individual portraits done of all six dogs. Click on any of the following names to see their portraits: Mija, Reina, Niña and Chica (I guess I never posted Chica's portrait to my blog, so the link will take you to the page from my web site).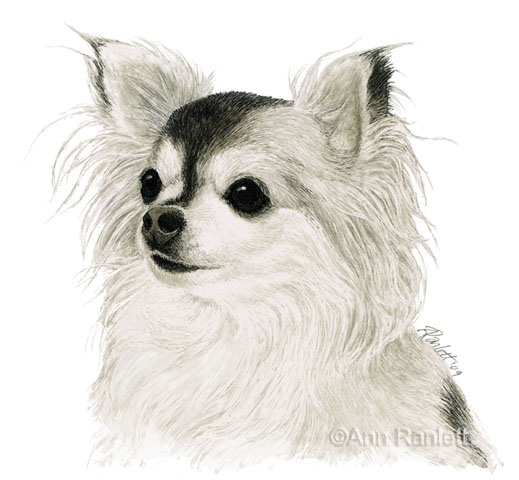 Mora - ink on scratchboard, 5" x 5.5"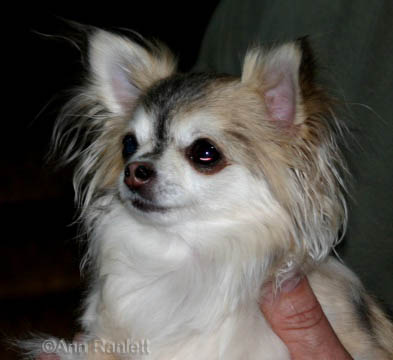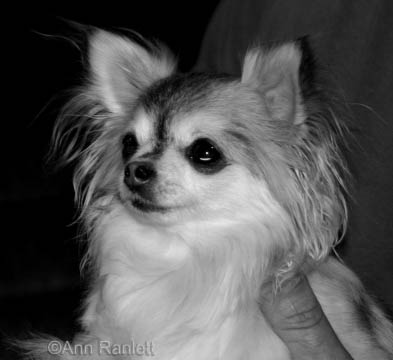 The reference photos in color and greyscale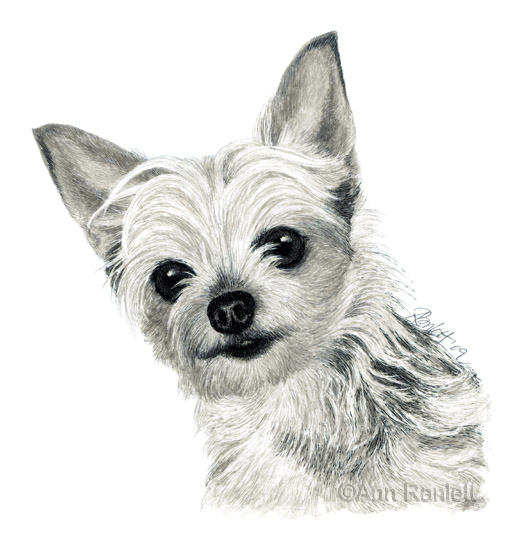 Aime - ink on scratchboard, 5" x 5.4"
In case you're wondering, she's a chihuahua-yorkie mix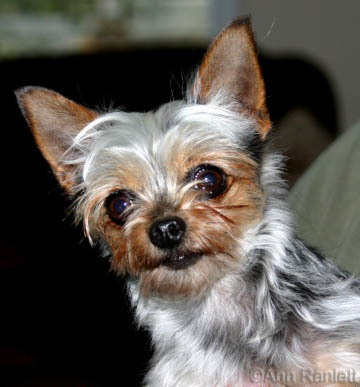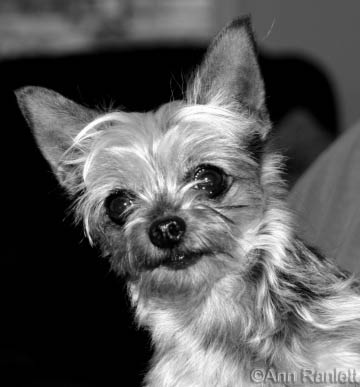 The reference photos in color and greyscale

Both portraits are in the same shades of warm grey (from the India ink washes), but Mora's is very light, so I had to do a bit of work in Photoshop for it to show up well. The scanned version I've posted here is a bit darker than the real portrait (and a bit more yellow, but I didn't bother to change the color cast of the scanned file). The nice thing on the originals is that not only is there a lovely warm tone, there is a lot of texture which comes from the scratches I make in the ink on the scratchboard surface. It's really hard to capture that depth of detail in a scan of the lighter animals. But you can get an idea of that texture in the close up I posted with Mija's portrait.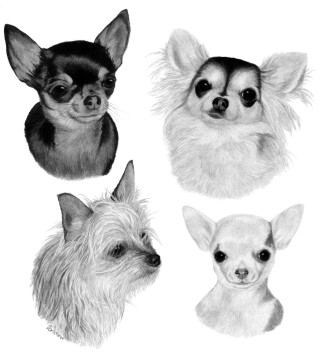 The first four dog drawing